GoogleAnalytics
1.0.5
Download
The Google Analytics module enables the ability to automatically include the Google Analyt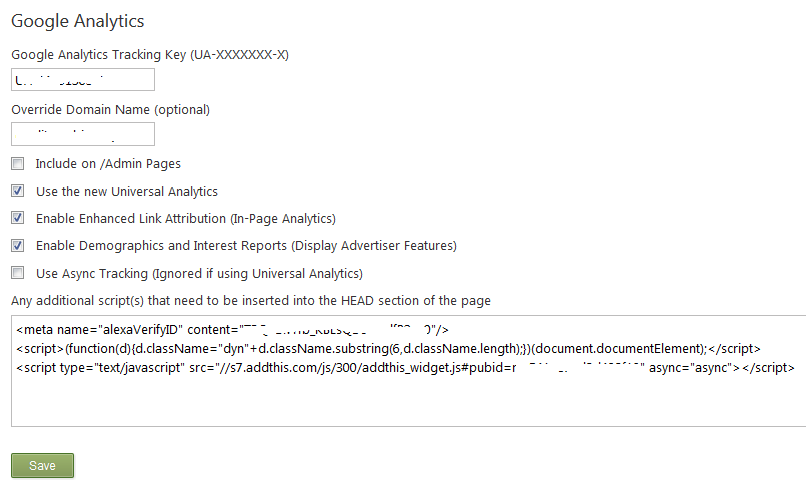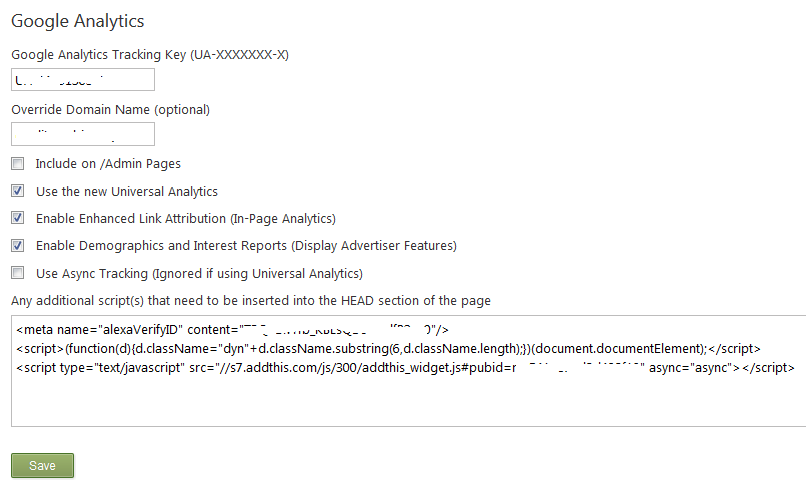 The Google Analytics module enables the ability to automatically include the Google Analytics tracking script on every page using simple configuration settings. Options include the use of either the legacy tracking js code or the new asynchronous tracking js code, allowing multiple sub/domain support, and turning off tracking for admin pages. Please fork, contribute or submit bugs/issues on GitHub @ [https://github.com/ScharfHoldings/SH.GoogleAnalytics]. More about Scharf Holdings, LLC can be found at http://www.scharfholdings.com.
Now compatible with Orchard 1.8+
Updates include: - Support for Enhanced link attribution - Support for Demographics and Interest Reports - Fix for Doubleclick.net Network / Adsense - Now supports injecting/adding any other scripts, tracking tags, meta, etc. that you have from other sites such as Alexa, Bing Webmaster tools, etc.