Terra
3.0.8.3
Download
A vibrant and responsive theme, which will adjust to your most demaning websites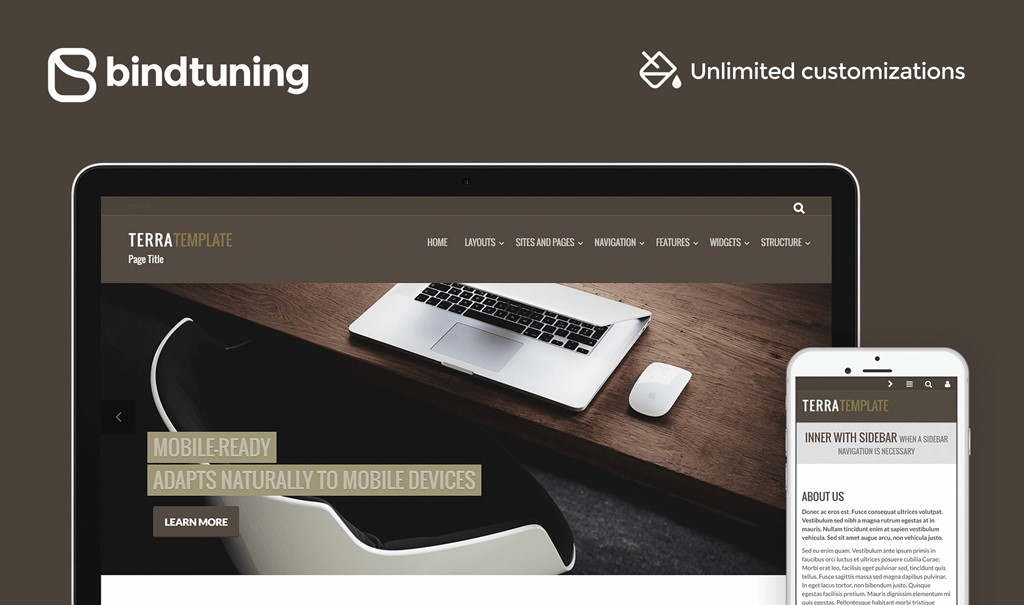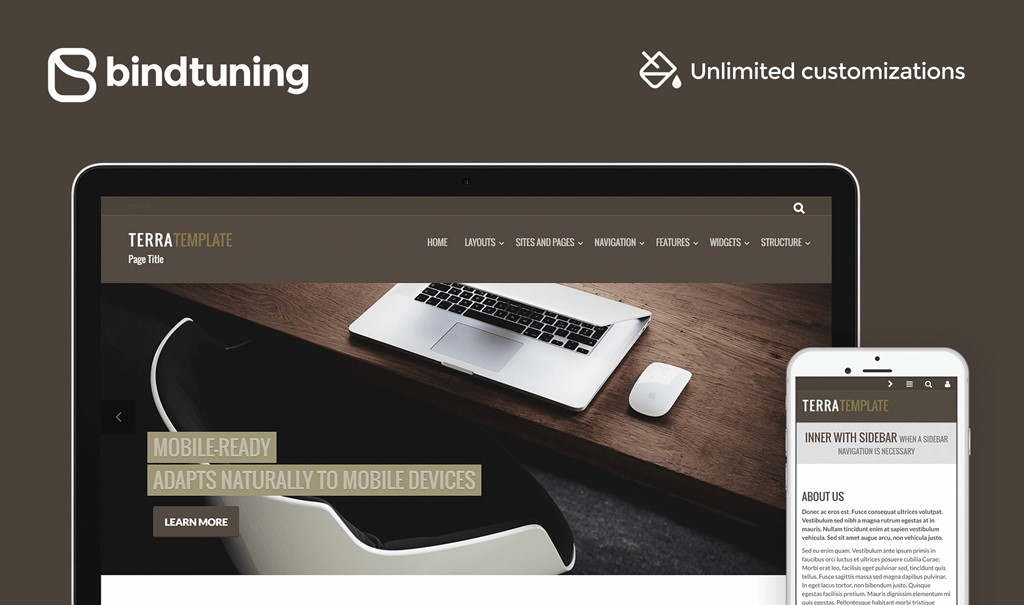 Live Preview: http://bindtuning.com/cms/orchard/orchard-1/theme/Terra
Updated to Version 3.0.19.13
Responsive Design
Terra is a fully responsive theme, so it automatically adjusts to any screen size, featuring a nice toggle mobile nav. Get ready for mobile now!
Carousel Slider
We included that awesome slideshow you always needed in your website, as a simple to use script. Easy, hum?!
Megamenu & Toggle
We've included several cool navigation options, that you can apply to your theme as needed! From megamenus to accordions, as well as a smooth toggle menu for mobile!
Loaded with cool features
Terra includes styles for every need: - Great Typography - Several Table styles - Form elements styles - Buttons for all your needs - Over 500 icons - Badges and labels - Alert boxes - Progress bars - Pagination elements - and more!
Cool Widgets
A great website needs great widgets, and we've added some pretty cool stuff: - 2 types of slider: Carousel Slider + Nivo Slider - Accordion - Modal popups - Tooltips and popovers