TheBootstrapTheme
2.0.6.6
Download
The most powerful Bootstrap theme for Orchard: customize it online now!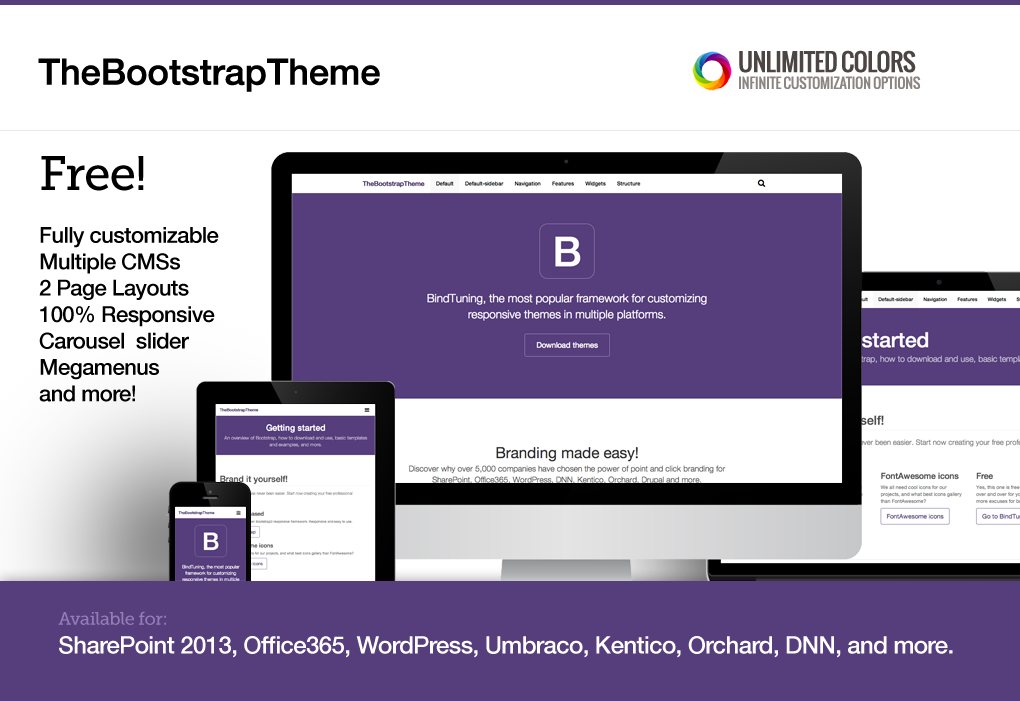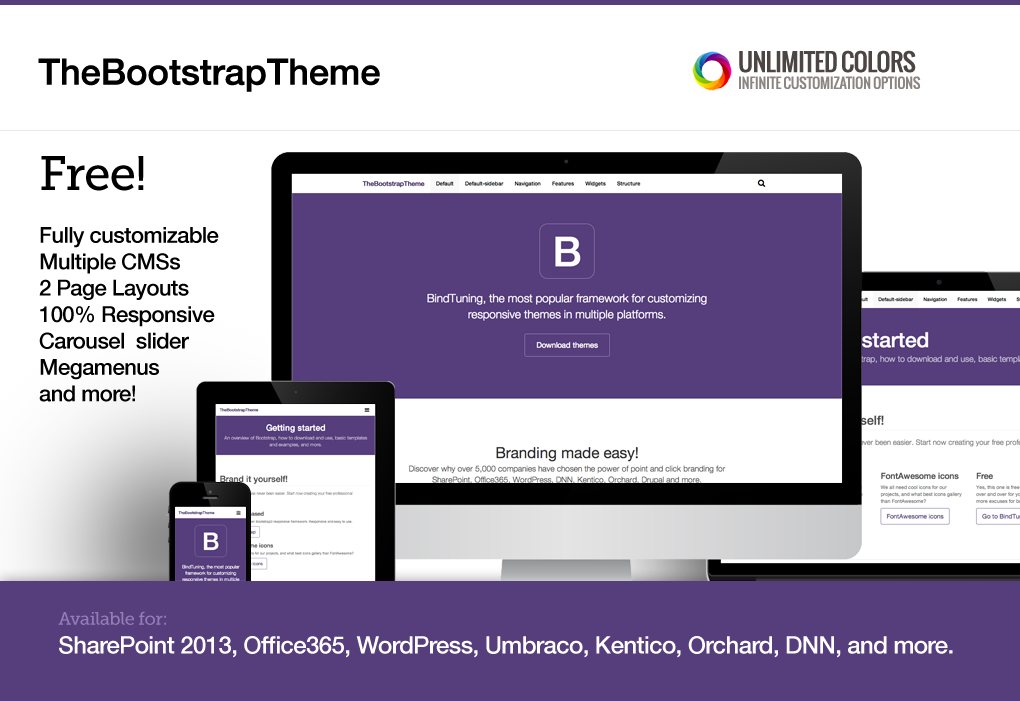 It's beautiful, it's elegant, and it's free!
"The Bootstrap Theme" is a free theme, based on the Bootstrap 3 framework, featuring its base design, yet completely customizable using the BindTuning powerful customization Engine.
It includes 2 master pages, one for the home page, and one for inner pages with side navigation. Also includes over 500+ icons, based on FontAwesome 4.
"The Bootstrap Theme" is the ideal starting point for freelancers and agencies.
CUSTOMIZE IT ONLINE NOW: http://bindtuning.com/cms/orchard/orchard-1/theme/TheBootstrapTheme